Cyprus is a cosmopolitan, modern and prospering country emerging as one of the most promising investment destinations of the world today. Besides, acquiring property in Cyprus, either as an investment or a second home, has always been a prevalent decision among foreign investors.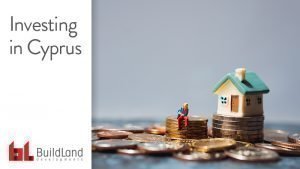 8 Reasons why it's worth investing in Cyprus
Cyprus is geographically located between three continents; Africa, Europe and Asia. It is considered as a significant Eastern Mediterranean trading post and a renowned international business centre. Its central position allows Cyprus to act as a point of exchange and an active transhipment centre that allows the shipment of goods into and out of the European Union.
Cyprus' economy is characterised by stability and robustness, and this has led to continuous positive evaluations by the European Commission and the International Monetary Fund.
The average cost of living in Cyprus is significantly lower than the most European countries. Those looking to invest in Cyprus real estate can benefit from low tax purchases and generally one of the lowest tax rates in the European Union. Low cost of living contributes to a noteworthy quality of life on the island.
Almost everybody in Cyprus is insured at cheaper and better rates and service than the rest of Europe.
Efficient Public and Banking Services
Cyprus has many highly skilled public servants ready to offer their services and to work tirelessly to curtail bureaucracy. Most of them are multilingual, speaking Greek, English, Turkish and Russian. Cyprus also has a well-organised banking system which takes care of the diverse needs of individuals and companies.
Attractive Legislation for Citizenship
Non-Cypriot investors in Cyprus are given a unique opportunity to obtain the Permanent Residence Permit or EU/ Cyprus citizenship, that can be secured within 3-4 months. The investor needn't reside in Cyprus, and neither do they become tax residents. You can apply for a Cyprus (European) passport after 60 months of residence.
The crime rate in Cyprus is very low. This means that your investments are safe from any form of external mishaps that often occur in other countries.
Advanced telecommunication systems
Cyprus Telecommunications Authority is one of the most technologically advanced companies in the world.
Cyprus combines high-quality life, endless sunshine and natural beauty, an undoubtedly attractive environment in terms of both living and doing business. Moreover, the construction and real estate sector has experienced remarkable growth in the past few years, motivated by the increased demand and activity levels.
Buildland is always by your side, whether you need technical advice or searching for residential and business properties to invest in Cyprus.